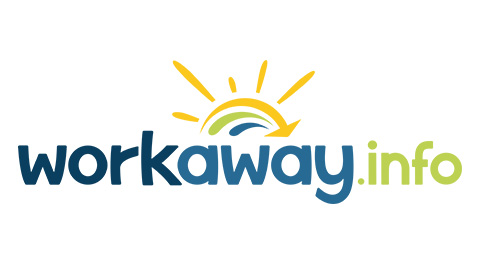 WorkAway from Home
Volunteering doesn't need to be limited to the same beaten path. There's a whole world out there that you can take advantage of. You can volunteer and travel, and sites like Workaway help you do that. While the cost of membership to  Workaway (http://www.workaway.info) requires an annual fee of $30 USD, it opens boundless travel opportunities. In many situations, you can volunteer in exchange for a place to stay (and may even get free meals). However, traveling will still be expensive because you will most likely have to cover the costs of travel out of your own pocket, a luxury not many people have. However, if you do have the means to (or can save up for it), it will be an enriching experience. Through my experience with Workaway, I was able to travel to one country.During the summer of 2016, I decided to consider my options to continue my  Chinese education, and I chose to travel to Taiwan.
My First Experience: MyPal
For my first Workaway experience, I was fortunate to have had a co-living space called "MyPal" in Taipei. While there, I met people from France, Germany, Canada, and even fellow Americans. We were all given a bed to sleep in, but we had to get our own food. MyPal was more of a startup gig where I was able to socialize and share different skills. Meetings were held in the afternoons to discuss our ideas on what our host, or employer had asked of us. During the first two weeks, I  shared ideas for my startup and gathered data with colleagues. The following two weeks, I  taught English to three tenants living in the co-living space ( who had separate terms and conditions with the host), who are now very close friends of mine.
A Hostel Situation
After a month at the co-living space, I wanted to experience what it was like to stay at a hostel. Therefore, I landed myself a volunteer opportunity for two weeks (also in Taipei). At the hostel, they gave me a bed, and I was given a meal once a day for doing work. During off times, I  traveled around the city and learned more about the food and culture.  I also got the opportunity to learn some trades of the hospitality industry firsthand. Some evenings I worked the café downstairs, and some days I cleaned the bathrooms and made beds for guests. In addition, I helped check guests in and gave them tours of the hostel. These odd jobs allowed me to utilize my language skills in Korean and Chinese because many of the guests were from Korea, Japan, and  Chinese speaking countries. I had a blast and learned more than I had anticipated.
My Conclusion
Using Workaway as a platform to find volunteer opportunities allowed me to travel for a fraction of the cost and I gained new work experience. Although my volunteer work did not benefit those who were under-served or in need, it is possible to find those opportunities on Workaway. There are also opportunities to volunteer and gain valuable skills in different fields such as environmental education, farming, building/construction, and other areas geared more towards your goals. I firmly believe that people should take advantage of sites like Workaway because learning from the world is one of the most enriching and valuable experiences one can have.